ISTD National President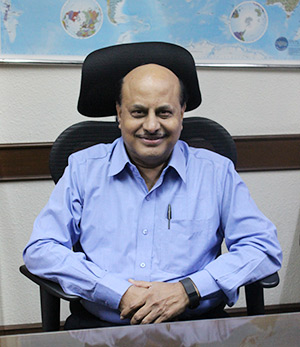 Dr. A.V. SIVARAMA PRASAD
Executive President (HRD & Services)
The KCP Limited, Chennai
Director, KCP Technologies Limited
Chairman, Employers' Federation of Southern India (EFSI) TN Committee, 2015-2016
Chairman, Indian Society for Training & Development (ISTD) Chennai Chapter 2018-2020
Dr. A.V. Sivarama Prasad holds doctorate in Management from Indian Institute of Science, Bangalore after graduating in Mechanical Engineering from Bangalore University. He has more than one decade rich experience in consultancy at Tata Consultancy Services and handled various functional areas such as Perspective and Corporate Planning, Technology Management, Project Management, Human Resources Management, Business Process Reengineering and Techno-economic feasibility studies. Prior to this, he was a Lecturer in the Engineering College for a year
Dr. Prasad is a national resource person in the area of Technology Management. He has been actively involved in disseminating knowledge and experience in the field of technology management to many educational institutions and industries. He has vast experience in working with Multi-lateral funding agencies like World Bank, ADB, UNDP, DFID and UNICEF and executed successfully many social and infrastructure development projects through community participation.
He has experience in various sectors such as Social, Education, Infrastructure, Irrigation, Telecommunications, Information Technology, Engineering, Aviation, Energy, Environment, Forestry, Biotechnology and Dairy. He has been a professional trainer and has conceived and conducted a number of training programmes for variety of organisations and educational institutions. He has attended many national and international conferences and submitted papers. He has published papers in international journals.Prepared a paper on Overview of the Developments in the World @ 2050 which includes all sectors starting from Agriculture to Aviation. This paper mainly focuses on economy, technology, political, environment and defence.
Presently, Dr. Sivarama Prasad is with the KCP group as Executive President for more than 20 years looking after Human Resources Development & Services (Manpower planning, HR Strategy & Policy making, Succession Planning, Talent Management, Talent Development- L,T & D, Innovative Practices, QMS, Risk Management, Safety Management, IR, Welfare activities, PR &C, CSR activities and all Services – Communications, Transport, Power, etc., ) and Strategic Planning of the entire group companies – Heavy Engineering, Sugar, Cement, Power (Hydel, Thermal, Wind and Solar), Software, Biotechnology, Sugar technology and Hotel.
He is Executive member of NIPM, Tamilnadu and Tamilnadu Executive committee member of EFSI and Treasurer, World Telugu Federation.